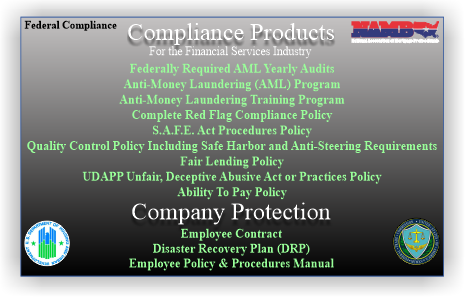 Want more information? No problem!
Call us at 513-259-1312 to speak
directly to a representative.

Thank you. We look forward to serving you.


National Association of
Mortgage Professionals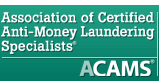 Company Protection
EMPLOYEE POLICY & PROCEDURES MANUAL
We have created a complete Policy and Procedures Manual that you can customize to fit your company. This manual is complete as purchased, but we send it in a Microsoft Word document so you can add your logo or otherwise edit the manual to suit any individual needs you may have.
Our Policy & Procedures manual covers these topics:
Code of Ethics

Management Structure

Non-discrimination and harrassment policy and guidelines

Absenteeism policy / Vacation and Sick days

General office policy & procedures

Benefits

Lunch room & coffee break policy

Smoking policy

Dress Code

Loan Officer Requirements

Special Loan Procedures

Production Requirements

Bonus information

Commission and Loan Officer Status

Performance Reviews

Resignation or termination

Employee Sign-off and acknowledgement

ORDER NOW!
Only $199.00 complete