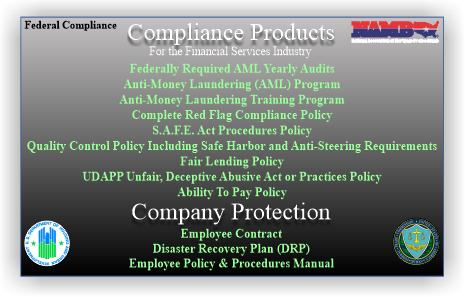 Want more information? No problem!
Call us at 513-259-1312 to speak
directly to a representative.

Thank you. We look forward to serving you.


National Association of
Mortgage Professionals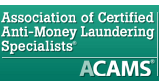 Compliance Products
COMPLIANCE PRODUCTS FOR THE FINANCIAL SERVICES INDUSTRY
Majestic Security offers a complete menu of compliance products. Being compliant does not have to be time consuming or expensive!
As former brokers, we understand you are in business to make loans, not to spend all your time on compliance. So we make it simple and cost effective.
Check out our menu of products or call us for a free compliance review:

Anti-Money Laundering (AML) Program: Complete AML policy including required Government websites
AML Required Yearly Audits: Attested by Certified Anti Money Laundering Specialist
Anti-Money Laundering Training Program: Satisfies required yearly AML training
Complete Red Flag Compliance Policy: Written for your company
S.A.F.E. Act Procedures Policy: Required by most lenders
Quality Control Policy: Including Safe Harbor and Anti-Steering Requirements
Fair Lending Policy: Meets all state & lender requirements
Policy and Procedures Manual: Outlines employee conduct & various procedures to be followed
Disaster Recovery Plan (DRP): A complete disaster recovery plan tailored to your specific business
Employment Contract: Fully customizable Employment Contract
Employee Manual: Code Of ethics & general policies and office procedures
UDAAP Unfair, Deceptive Abusive Act or Practices Policy: Lenders have been asking for this since 2017